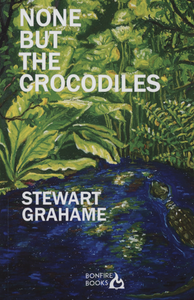 None But the Crocodiles | Stewart Grahame
In the late 1890s a group of disillusioned Australian men and women under the guidance of a spellbinding unionist named William Lane, settled in Paraguay to build a perfect society. The "New Australia" experiment soon faltered, foundered and fractured on the shoals of daily practicalities and human nature. Stewart Grahame, who spent "over five hundred nights in a mud hut" at New Australia pieces together the fascinating saga of naivete, hope and surprising resilience, using primary documents, interviews, and his own lived experience. First published in 1912 as Where Socialism Failed, this new edition, retitled None But The Crocodiles is essential reading for Utopians and idealists of every stripe.
In Australian newspapers of the day the activities of William Lane and his New Australia colony were often side-by-side with articles about Arthur Desmond and his Active Service Brigade.
---
We Also Recommend
---