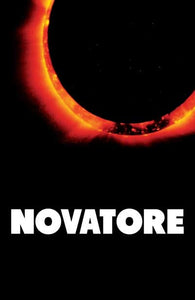 Novatore | Renzo Novatore
by Renzo Novatore Translated by Wolfi Landstreicher 6.5″x8″, 300 pages "If I call myself an individualist anarchist, an iconoclast, and a nihilist, it is precisely because I believe that in these adjectives there is the highest and most complete expression of my willful and reckless individuality that, like an overflowing river, wants to expand, impetuously sweeping away dikes and hedges, until it crashes into a granite boulder, shattering and breaking up in its turn. I do not renounce life. I exalt and sing it." "Life—for me—is neither good nor bad, neither a theory nor an idea. Life is a reality, and the reality of life is war. For one who is a born warrior, life is a fountain of joy, for others it is only a fountain of humiliation and sorrow. I no longer demand carefree joy from life. It couldn't give it to me, and I would no longer know what to do with it now that my adolescence is past... Instead I demand that it give me the perverse joy of battle that gives me the sorrowful spasms of defeat and the voluptuous thrills of victory." --- The writings of Renzo Novatore are an emotional cavalcade of egoism, nihilism, and hatred for democratic mediocrity. To life! Renzo Novatore is the pen-name of Abele Rizieri Ferrari who was born in Arcola, Italy (a village of La Spezia) on May 12, 1890 to a poor peasant family. Unwilling to adapt to scholastic discipline, he only attended a few months of the first grade of grammar school and then left school forever. Though his father forced him to work on the farm, his strong will and thirst for knowledge led him to become a self-taught poet and philosopher. Exploring these matters outside the limits imposed by the educational system, as a youth he read Stirner, Nietzsche, Wilde, Ibsen, Baudelaire, Schopenauer, and many others with a critical mind. Renzo died on November 22 (1922), at the hands of the police. We are very excited to present this collection of all of the known writings of Renzo Novatore, newly translated by Wolfi Landstreicher. It contains the fiery polemics, poetry, and willful play that readers of "Toward the Creative Nothing" are already familiar with.
---
NOTICE:These are small press/anarchist made books and may have flaws or other marks of DIY imperfection.
---
We Also Recommend
---